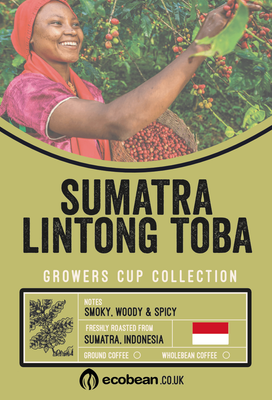 SUMATRA LINTONG TOBA
Growers Cup Collection
£9.20
Buy on subscription
This coffee is from the island of Sumatra in Indonesia and grown in a region named after Lake Toba, the largest volcanic lake in the world.
The coffee beans are separated from their fruit by a unique method known locally as Giling Basoh.
This method helps impart a superb body and complex earthy aromatics, for which Indonesian coffees are justly famed.


This coffee is smoky, woody and spicy, so you can almost taste the volcanic ash this coffee was grown on.


There is very little acidity in this coffee, but you don't miss it as the huge body makes up for it and the multitude of tastes and aromas blow you away.
SKU: 10072-4-1-1-1