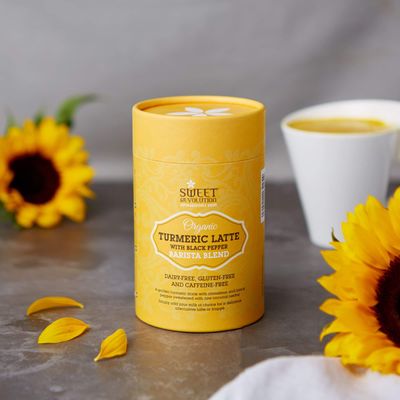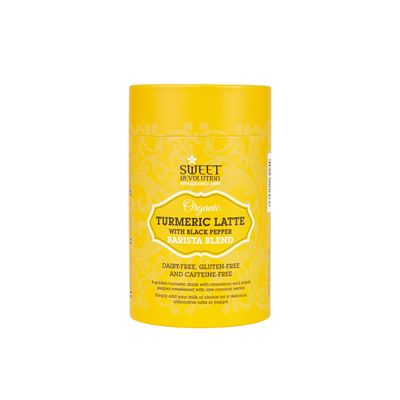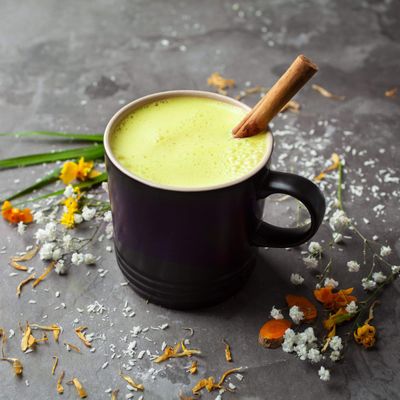 Organic Turmeric Latte with Black Pepper
Sweet Revolution
£9.95
Out of stock
Add some sunshine to your day with this golden milk latte. Spiced with turmeric, cinnamon and a touch of black pepper, this latte is a deliciously warming treat.
Turmeric is the ground root of the Curcuma Longa plant, which belongs to the ginger family. It has been used for thousands of years throughout Asia where it has been recognised for its amazing properties and is even used as a component in religious ceremonies. Because of its brilliant yellow colour, turmeric is also known as "Indian Saffron".

This latte mix combines organic ground turmeric, organic ground cinnamon, organic ground black pepper and some raw crystallised coconut nectar.
Our Barista Blends are designed to be added to hot milk, either dairy or non-dairy.
Dairy-free, gluten-free, refined sugar-free and caffeine-free


Pack size: 100g
Servings: 15 cups
SKU: 10050