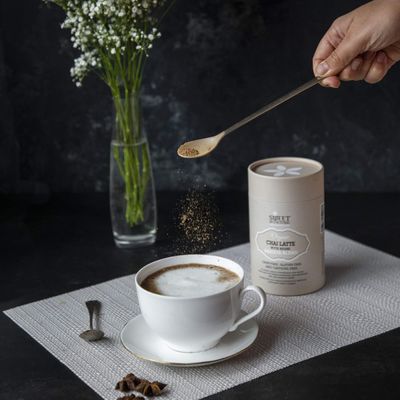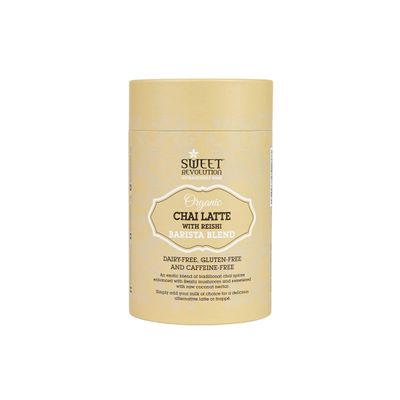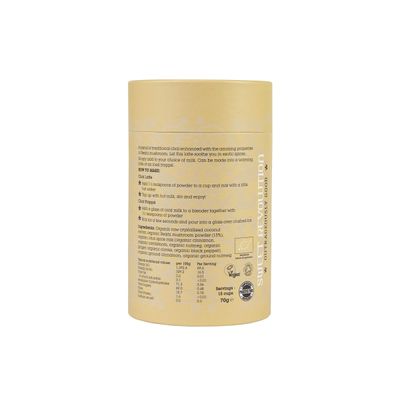 Organic Chai Latte with Reishi Barista Blend
Sweet Revolution
£9.95
Out of stock
A delicious take on a traditional chai tea, this chai latte combines the spices of nutmeg, cinnamon, cardamom, ginger, cloves and black pepper. We've also added a little Reishi for a boost of super goodness.
In China and other Eastern societies, the Reishi mushroom is the most widely used symbol of longevity. Its use dates back 2000 years, with the ancient kings and emperors all consuming Reishi tea, and has attained a reputation in the East as the ultimate herbal substance.
This latte mix combines chai spices with Reishi Mushroom powder and unrefined coconut nectar, to create a delicious alternative latte.


Our Barista Blends are designed to be added to hot milk, either dairy or non-dairy.


Dairy-free, gluten-free, refined sugar free and caffeine-free


Pack size: 70g
Servings: 15 cups
Pack size: 70g
Servings: 15 cups
SKU: 10050-1