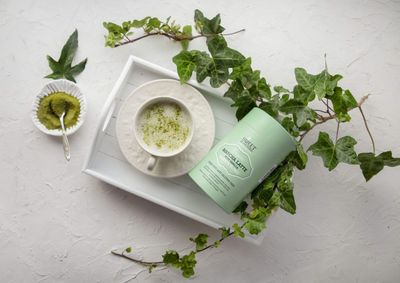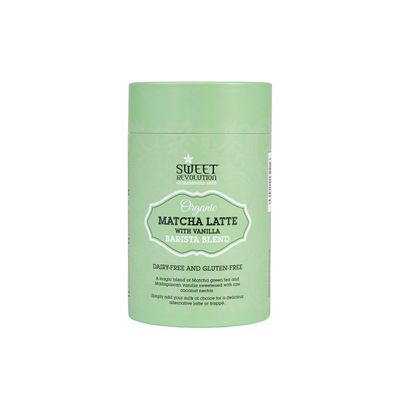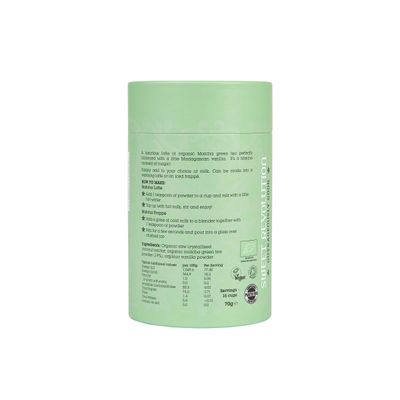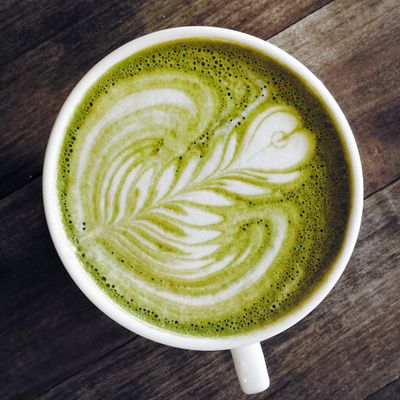 Organic Matcha Latte with Vanilla
Sweet Revolution
£9.95
Out of stock
Matcha latte is the perfect coffee alternative as matcha green tea contains some slow-release caffeine. This dreamy latte is enhanced with a touch of Madagascan vanilla.
Matcha is a superhero amongst teas, as it is super concentrated and packed full of goodness. It's grown under cover for the last two weeks of cultivation to produce lots of chlorophyll and is highly prized in Japan – it's even used by Buddhist monks before meditation. It's a popular latte alternative to coffee in the UK as people discover its unique flavour and remarkable qualities.
This latte mix combines the finest Matcha green tea powder with unrefined coconut nectar and a touch of Madagascan vanilla powder create a delicious alternative latte.


Our Barista Blends are designed to be made with your choice of hot milk, either dairy or non-dairy.


Dairy-free, gluten-free and refined sugar-free.


Pack size: 70g
Servings: 15 cups
SKU: 10050-1-1