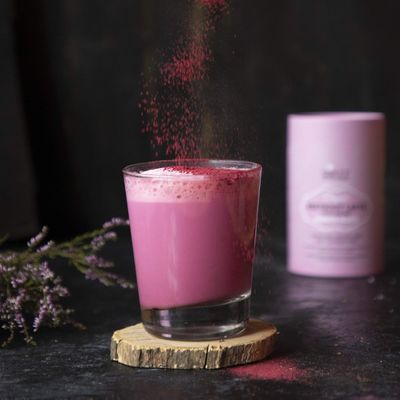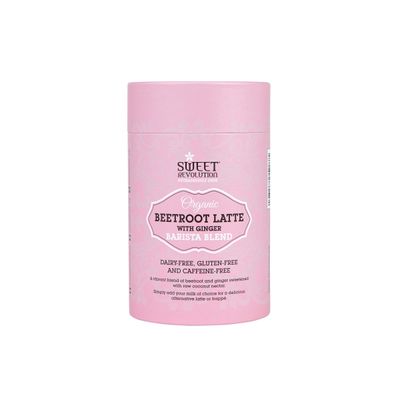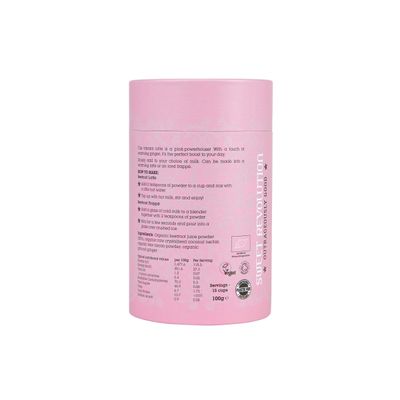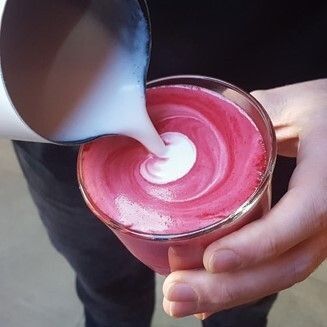 Organic Beetroot Latte with Ginger
Sweet Revolution
£9.95
Out of stock
This vibrantly coloured latte contains the many qualities of beetroot and is fast becoming the new trend. We've added a little ginger to the blend for a lovely warming note.
Beetroot can be traced back to the Ancient Greeks,who cultivated beetroot and used the root as an offering to the Sun God Apollo in the temple of Delphi – they considered it to be worth its weight in silver! Today the juice is often used as a natural food colouring due to its vibrant colour and is an important part of Eastern European and Nordic cooking. Over the last few years it has gained popularity with professional athletes who consume beetroot juice before competing.
This latte mix combines beetroot juice powder with unrefined coconut nectar, a little raw cacao powder, and a touch of ginger to create a delicious alternative latte.


Our Barista Blends are designed to be added to steamed milk, either dairy or non-dairy.


Dairy-free, gluten-free, refined sugar-free and caffeine-free.


Pack size: 100g
Servings: 15 cups
SKU: 10050-3