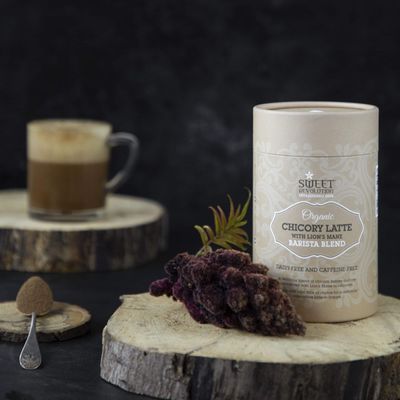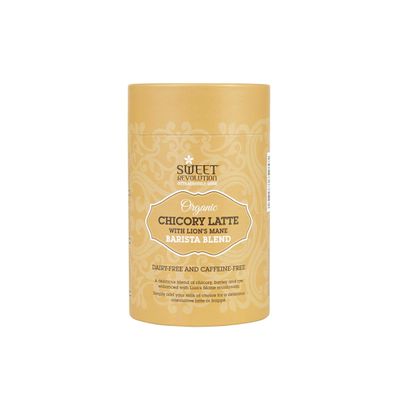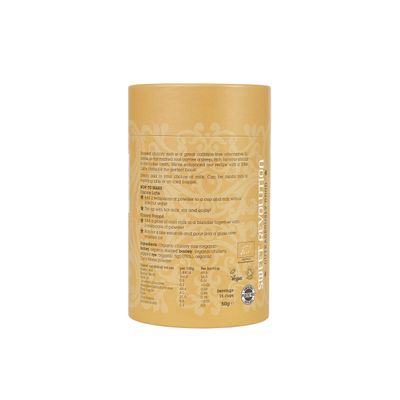 Organic Chicory Latte with Lion's Mane
Sweet Revolution
£9.95
Out of stock
Roasted chicory root is a great caffeine-free alternative to coffee as the roasted root carries a deep, rich flavour similar to the coffee bean. We've also added a little Lion's Mane to this mix for its amazing properties.
Chicory root has been used in Chinese remedies for centuries. It has even been traced back to the Ancient Romans and Egyptians who recognised its beneficial properties. The root contains inulin, a soluble fibre and it's popular today as a caffeine-free replacement for coffee – New Orleans serves a famous Chicory Coffee.We've also added some Lion's Mane Mushroom powder for its super qualities. Used for hundreds of years in China, science is now beginning to show what a very 'smart' mushroom it is!
This latte mix combines a chicory coffee alternative which contains chicory, barley, rye and fig, with Lion's Mane mushroom powder. The perfect latte for anyone looking to avoid caffeine.


Our Barista Blends are designed to be added to hot milk, either dairy or non-dairy.


Dairy-free, refine sugar-free and caffeine-free
Pack size: 50g
Servings: 15 cups
SKU: 10050-4