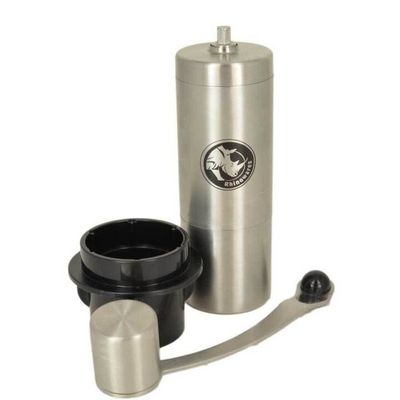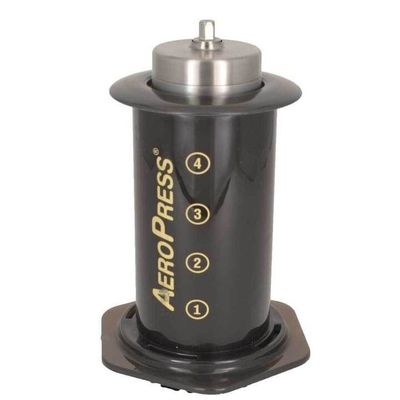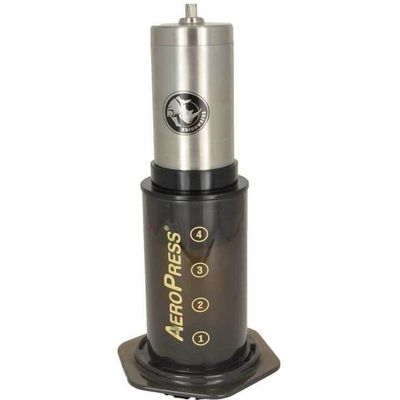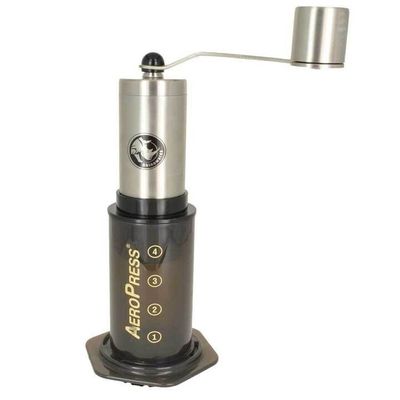 Rhino Small Hand Grinder for Aeropress
Rhino
£39.99
Out of stock
The Rhino compact hand grinder with AeroPress Adapter is designed specifically to work in harmony with your AeroPress Coffee Maker.
The all-new V4 model has some improved features:Improved outer burr design - so no slipping of the outer burr, which delivers extremely stable grinding. And improved case connection too.
The V4 beats all other grinders at the same price point and even more expensive grinders.
Design
The Rhino Small Hand Grinder has been designed totally around the AeroPress. From the perfect size for fitting inside the top chamber of the AeroPress to the adapter that allows you to grind straight into your AeroPress.Travel, Work, DrinkWhether you use your AeroPress at home, travelling or at work, now you can always have a hand coffee grinder with you. This allows you to grind your beans fresh to brew from your AeroPress. Then, once finished, just slide the grinder into the top chamber of the AeroPress.
Features:
Compact design
Comes with AeroPress adapter
Great for travel
Superior particle size distribution
Great Rhino Coffee Gear quality
SKU: 10051