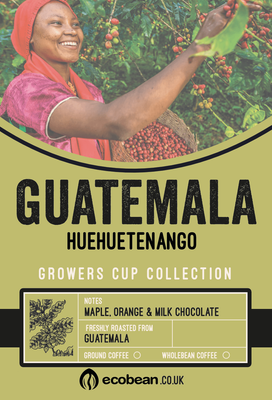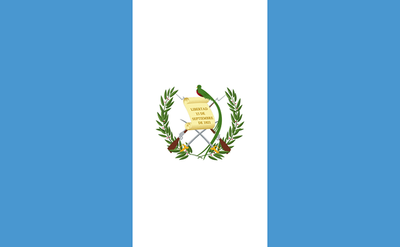 Guatemala Huehuetenango
Growers Cup Collection
£9.20
Buy on subscription
REGION: Huehuetenango
ALTITUDE: 1,350 - 2,000 msl
PROCESS:


TASTING NOTES: Maple, orange, milk chocolate
A dark roast with traditional flavour, smooth feel with a lovely rich chocolatey aroma
Origin
Huehuetenango is one of Guatemala's three non-volcanic regions, as well as its highest and driest under cultivation, making it one of the best for coffee production.
Currents of hot air sweep up from the Plains of Tehuantepec, in Oaxaca, Mexico, and mix here with the cool air descending from the Cuchumatanes Mountains, creating a microclimate that's protected from frost and allowing coffee to be cultivated at up to 2,000 meters.
Huehuetenango's extreme remoteness requires that nearly all producers process their own coffee. Fortunately, the region has abundant rivers and streams, making it relatively easy for producers to set up mills. Still more fortunately, the geographic conditions help to create the exceptional Guatemala Huehuetenango coffee beans with a distinct acidity and fruity flavors.
SKU: 10000-13-3-1-5