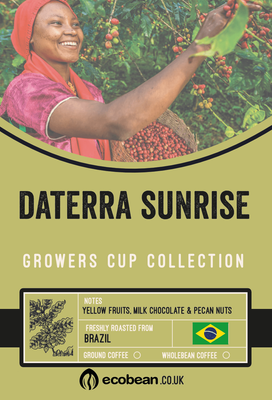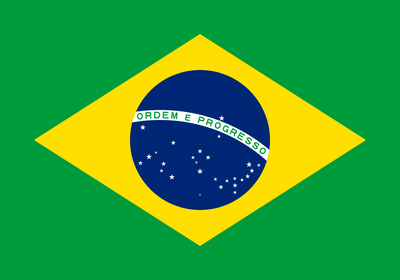 Brazil Daterra Sunrise
Growers Cup Collection
£9.20
Buy on subscription
REGION: Cerrado
ALTITUDE: 1,150 msl
PROCESS:


TASTING NOTES: Yellow Fruits, Milk Chocolate and Pecan Nuts
The coffee for every occasion. Sunrise displays a deep nutty flavour that is clean and crisp with strong aromas. Sweet, round, with an exciting aftertaste. Perfectly named for its sweet-tones and citrus-like aromatics. As the cup is explored, notes of yellow fruits, milk chocolate and pecan nuts are revealed. Soft sweet citric acidity and a lightly syrupy body, create depth and sweetness while the finish rolls gently on the palate.
Origin

Daterra is a Brazilian coffee grower and exporter best known for its innovative research, respect for the environment and its high quality coffee in the coffee industry.
The Daterra farm in Brazil was established in 1976. It was founded by a passion to create a sustainable development that would not only produce great coffee, but also support the local people and protect the Cerrado Biome, which comprises of 23% of the entire country. Daterra has a literal meaning 'from the earth', which acts as a constant reminder to the farm to protect the surrounding areas as they expand and diversify their offerings.
Daterra Sunrise is part of Daterra's 'classics' range. It is a true representative of Cerrado coffee, with the benefit of Daterra quality.
SKU: 10000-13-4-1-1-5-1-1